Richard "The Britt" Blachford began dancing at the age of four in South Hampton, England. By nine years old, he had competed in his first World Championship and made the final round, placing 7th out of 200 couples. Richard became a major finalist in Standard, placing 2nd in the UK and South of England Championships multiple times, and ultimately went on to place 6th in the World during his time on the Amateur circuit. Richard also worked for the BBC, appearing as a dancer in the 2010 version of the film, "Great Expectations", where had the honor of working with Paul Harris, who is credited with choreographing the wand combat scenes in Harry Potter and numerous other dance sequences in Hollywood blockbusters. Richard moved to the United States in 2011 to further pursue his passion for dance, as both a competitor and instructor. He was Standard Runner Up and a Professional Smooth Semi Finalist in the Fred Astaire Dance Studios World Professional Championships. Richard has been in the dance world for over 36 years and began sharing his knowledge and passion with those who want more from their dancing just over 15 years ago. He loves seeing his students develop and grow as they are awakened to what he has loved for so long.
A professional artist, ballroom dancer, coach, and choreographer, Cherisse Goodwin Blachford was raised between Ghana, West Africa, and Austin, Texas and now resides in the Washington, DC area. Her work reflects her international upbringing and love for the arts. Cherisse began dancing at an early age with ballet and modern-lyrical then musicals. She performed with the Ghana National Ballet in Accra and danced with the Ballet Austin Company in Texas before a serious neck injury forced her to retire from ballet. Yet her passion for dance and art never left. After a successful career in the fast paced worlds of high finance and the oil and gas industries in Texas and Oklahoma left her burned out, Cherisse decided to pursue her passion in oil painting and dance. She studied at the University of Houston and The Glassell School of Art, then went on to study partnership dancing at Fred Astaire Dance Studios, competing on the Regional and National levels, and performed at various venues including the Hobby Center in Houston. Ballroom dance has enabled Cherisse to help others experience the same healing power and joy of dance she has found. Her work ranges from choreographing wedding dances to dance and yoga therapy for recovering cancer patients and brain surgery survivors. Cherisse now shares her passion as a professional ballroom dance instructor with her husband, Richard. They cofounded DC International Dance in the Washington, DC area. Together, the Blachfords offer ballroom dance lessons to individuals, couples, and groups for all skill levels, including amateur and competitive.
Our website is: https://dcinternationaldance.com
The link for the TV segment is: Dance by Cherisse & Richard
---
Tim Bowker: My passion/career for dance began in 1992, and since that time it's been my single purpose to share my love for it to the world. I started competing early on and I began teaching at many locations in the MD/DC/VA area.
My work history consists of multiple dance studios, dance events, Colvin Run Dance Hall, Arthur Murray, Nick's Night Club (instructor for 8 years) and other dance venues. I have a YouTube Dance Tutorial Channel (Marble & Denim Dancing) where you can find over 650+ FREE Dance lessons that anyone can learn. I'm on Facebook by searching for Marble & Denim Dancing. In addition, I'm a dance choreographer and have created First Dances for many wedding couples.
My dance resume consists of Country Two Step, West Coast Swing, Nightclub Two, East Coast Swing, Hustle, Rumba, Salsa, Cha-Cha, Foxtrot, and many specialty line dances.
You may contact Tim Bowker for more information regarding private dance lessons at 703-220-7335 or email at [email protected].
---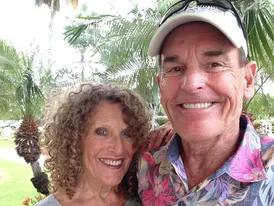 Ed Cottrell and Gail Crum have been dancing for more than 20 years and teaching for more than 15. In 2009 they started the popular Tuesday Night Dance for Everyone, bringing with them their devotees from other venues, many of whom still attend the Tuesday night dance and other Colvin Run dances. The Tuesday Night Dance for Everyone (so named because it appeals to those who like variety in their dancing) quickly grew, and subsequently they expanded their dance event offerings to include two Saturday dances. The Second Saturday Dance for Everyone and the Fourth Saturday Hustle/West Coast Swing Night with Joyce Szili continue to attract dancers from all over the Washington DC area and beyond. Their newest offering is the Third Sunday Dance, an afternoon event with a one-hour lesson and a delightful music mix. Their instructional style focuses on the development of social dancing skills in their students. Rather than introducing their students to dance "figures," Ed and Gail draw on their extensive knowledge and experience of lead/follow to develop the skills dancers can rely on to be able to dance with anyone. They strive to impart the skills necessary to be able to truly enjoy the fun of social dancing. Prior to coming to Colvin Run, Ed and Gail taught for Fairfax County Parks and Rec and other venues in Fairfax, Loudoun, and Montgomery (Virginia) Counties. They currently offer small group classes and individual lessons in a variety of dance genres at their home studios in Sterling and Herndon. In addition, they offer wedding dance instruction that includes customized choreography to insure that "First Dance" is special, tailoring the dance to the song of choice. Instruction for father/daughter, mother/son, and other participants in the wedding is available as well.
Interested parties may contact Ed or Gail directly at 703-435-5620 or [email protected]
---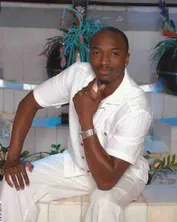 Michael Sims Professional Dance Instructor,
Lite on Your Feet, LLC, the lifelong dream of dancer, choreographer and owner Michael Sims, has been providing dance lessons, choreography for special occasions and artistic performances independently since 2006.
Specializing in American Style Ballroom, Rhythm, Swing and Salsa, Michael provides lessons and choreography for children and adults for social events, weddings, nightclub fun, or competitions. With an interest to give back to the community, Lite On Your Feet has donated performances to support local charities and organizations including The Boys and Girls Club, The Flower Mart, The Hispanic Heritage Month Celebration, and the American Cancer Society, just name a few. He currently holds the position of Artistic Director for a program for PG County elementary schools named "Touch of Class". Originally from Houston, Texas, Michael's experience includes coaching ice skaters and gymnasts, as well as performing with the National Basketball Association. For four years, he trained with a franchised ballroom organization. Since 2002, Michael has travelled to various locations throughout the US and world with students to compete in Ballroom and Salsa competitions bringing home many medals and trophies. He currently competes and provides lessons at various locations serving the Maryland, D.C. and Virginia
---