Welcome to the Colvin Run Dance Hall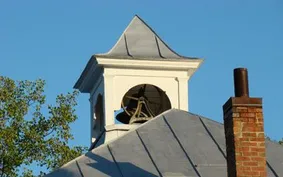 Since 1931, the historic Colvin Run Dance Hall has been owned and operated by the Colvin Run Citizens Association, Inc., (CRCA) a volunteer supported, nonprofit, IRS 501(c)(3) public charity. With both an education and charitable mission, the Association provides its facilities for instructional workshops in social dance and dance related activities, as well as the arts in general, for the education and betterment of area residents, visitors, and the general public. All donations made to Colvin Run Citizens Association, Inc. are fully deductible to the extent allowable in accordance with Internal Revenue Code.
Today, as in the past, CRCA utilizes the historic building as a dance hall to promote a variety of social and instructional activities which primarily focus upon dance and related instruction.